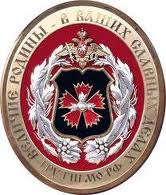 This Article Does not Meet U.S.S.R Standards.Users are advised to Add more content to this page.
The GRU (Glavnoye Razvedyvatel'noye Upravleniye) is the Russian military intelligence directorate. The GRU is Russias largest intelligence agency for foreign countries. Its current director is Major General Igor Sergun. 
Ad blocker interference detected!
Wikia is a free-to-use site that makes money from advertising. We have a modified experience for viewers using ad blockers

Wikia is not accessible if you've made further modifications. Remove the custom ad blocker rule(s) and the page will load as expected.